---

The Central Highlands province of Lam Dong is planning to restore a rack railway connecting the resort town of Da Lat and the city of Thap Cham in Ninh Thuan province.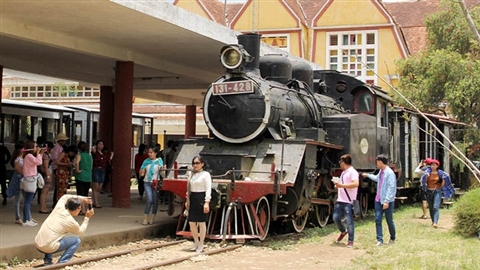 According to Lam Dong Vice Chairman Pham S, the project is expected to cost more than VND10 trillion (US$430 million) and will need approval from the National Assembly and the government.

The restoration project was proposed by Bach Dang, a hotel service company, with the aim of boosting tourism and socio-economic development along the route.

In order to accelerate the project, Lam Dong province has asked the investor to heed the feedback of the Vietnam Railway Authority and relevant agencies to promptly complete the pre-feasibility report and report to the higher authorities.

Meanwhile, Lam Dong province is also communicating information on the project to the public so that no houses will be built within the safety scope of the railway.

According to a geographical record of Lam Dong, the Thap Cham-Da Lat railway was constructed in 1908 over 24 years with a total length of 84 kilometres, including 34 kilometre of toothed rack rail to help trains operate through the mountains.

The railway runs through four tunnels, with a total length of nearly 1,000 metres, and includes six main stations and three minor stations.

After 1975, many sections of the Thap Cham-Da Lat railway were dismantled to help with the restoration of the heavily damaged North-South railway, causing it fall into disuse and destruction.

Currently an 8-kilometre section from Da Lat Station to Trai Mat Station has been restored to serve tourism.

(http://en.nhandan.com.vn/)